Duke HomeCare & Hospice is committed to providing innovative and thoughtful care—using an interdisciplinary team approach—to achieve the best possible outcomes for the patients, families, and communities we serve.
Here's a snapshot of how we met this commitment between July 1, 2020 and June 30, 2021: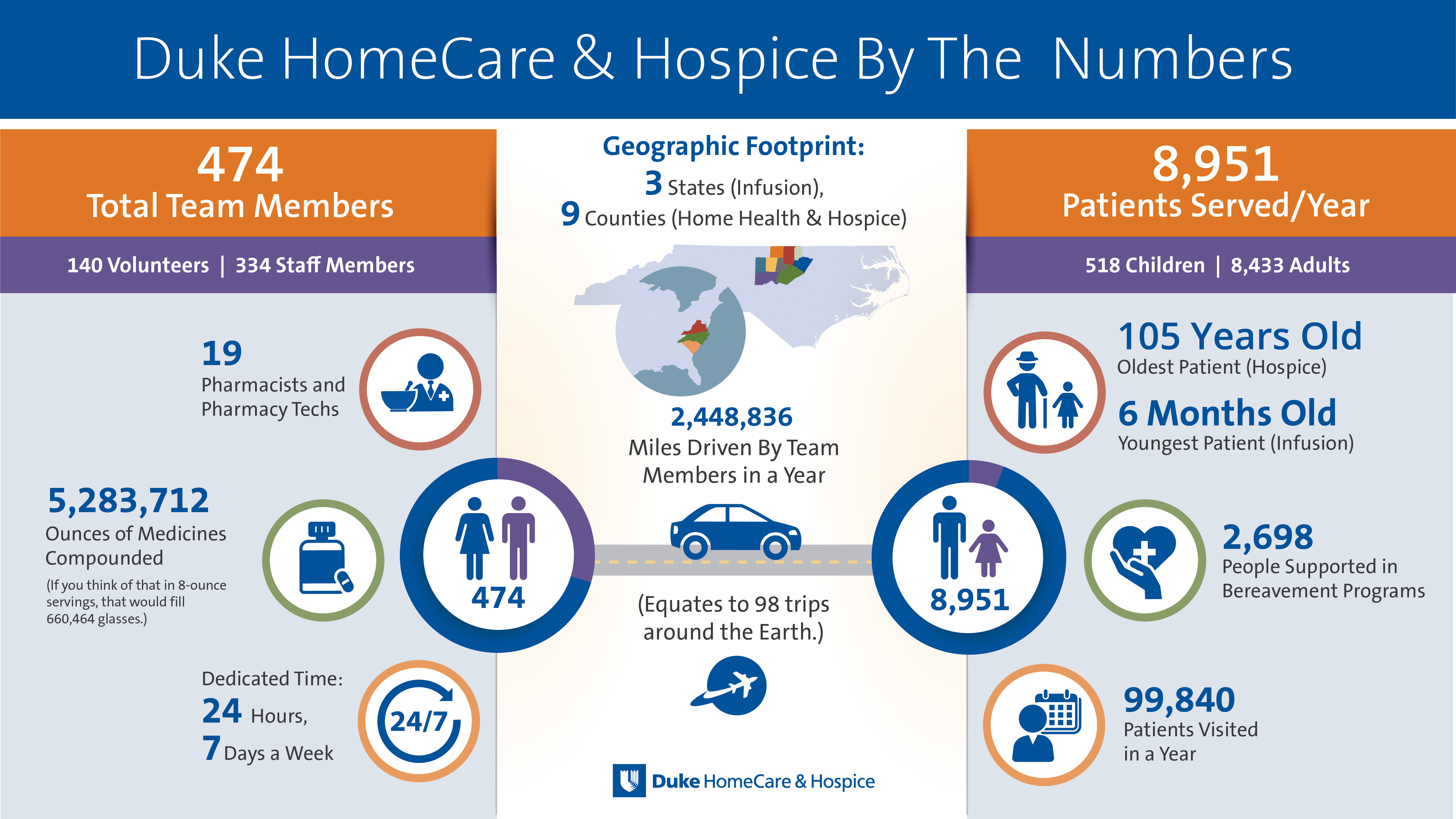 Our Team: 474 Total Team Members, 140 Volunteers and 334 Staff Members. 19 Pharmacists and Pharmacy Techs. 5,283,712 ounces of medicines compounded - if you think of that in 8-ounce servings, that would fill 660,464 glasses. Dedicated Time: 24 hours, 7 days a week. 
Our Geographic Footprint: 3 States (infusion), 9 counties (Home Health  & Hospice).  2,448,836 Miles Driven By Team Members in a Year - equates to 98 trips around the Earth!
Our Patients: 8,951 patients served per year, 518 Children, 8,433 Adults. From our oldest patient at 105 years old (Hospice) and our youngest patient at 6 months old (Infusion). 2,698 people supported in Bereavement Programs. 99,840 Patients visited in a year.