A GLOWING REMINDER
Duke Hospice Bereavement Services invites families and friends to dedicate a luminary to honor their loved ones. 
Contributions for luminaries support the bereavement services we provide to those in our community who are grieving.
Our next Lights of Remembrance is scheduled for December 6, 2022 at 6pm ET. 
In Lieu of a Luminary
In lieu of having a luminary lit, you may wish to recognize a loved one by making a memorial donation to Duke HomeCare & Hospice. Memorial gifts are a fitting way to acknowledge a loved one's generous spirit and support those who need our care.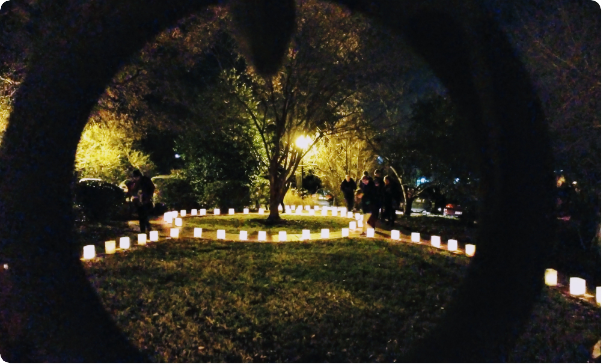 Your gifts create a brighter future for our patients and their families.
We appreciate gifts of every size and ensure that your generous donation is used to provide comfort for our patients and their families. You can choose a dollar amount to give now or continue exploring more ways that you can support Duke HomeCare & Hospice.