My name is Cynthia Macalino, and I'd like to share the story of my grandmother Elizabeth Marks' journey in hospice. I placed my grandmother in hospice twice—I like to say that she flunked out of hospice because during the height of the pandemic she was in home hospice and "graduated." In nursing school, they teach you that patients who go into hospice often rally and live longer than they would have without hospice care. I had that experience. I wish more people accessed hospice sooner so that they could have the same experience as my grandmother and my family.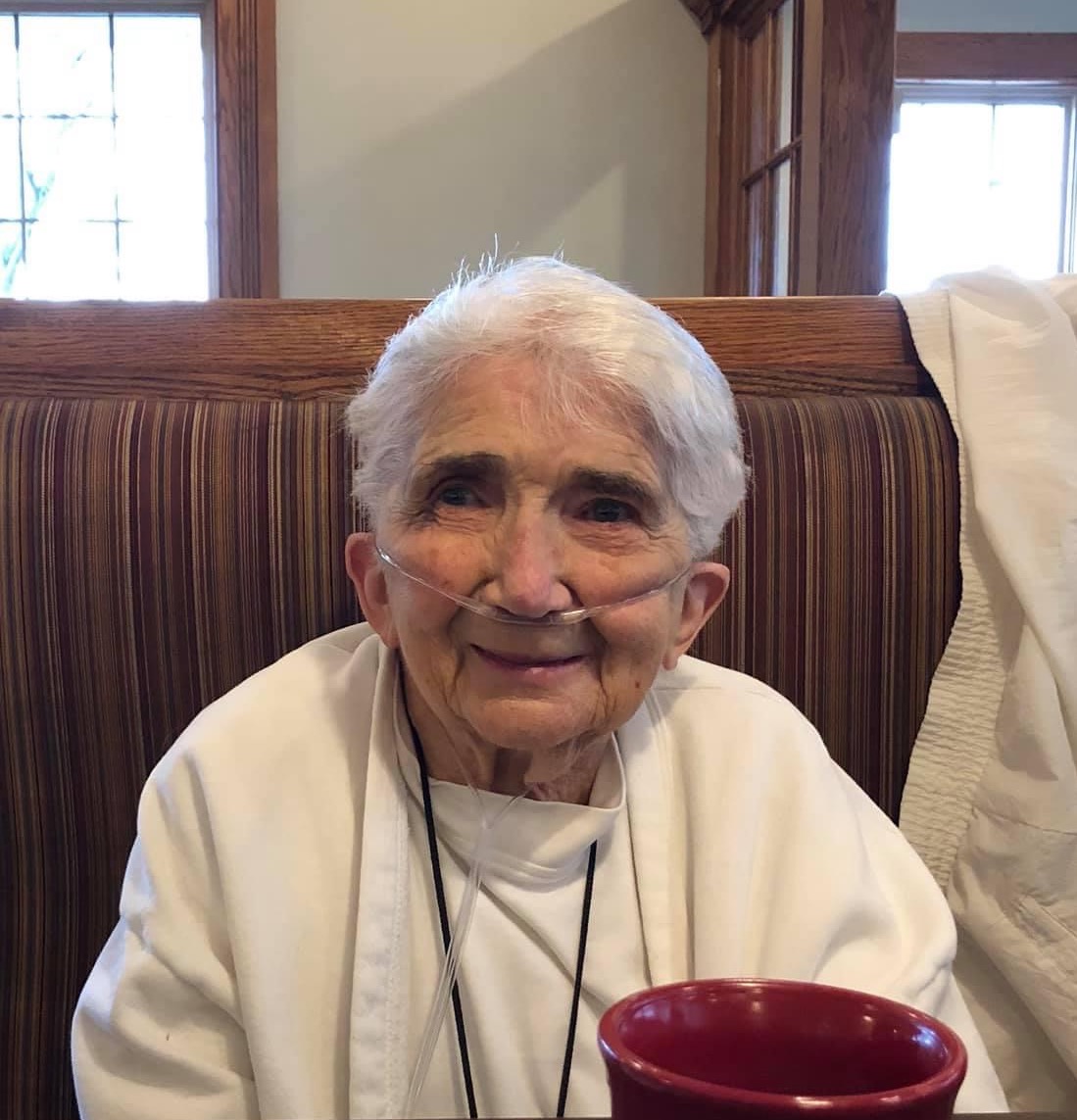 Some of my earliest memories of my grandmother are my childhood summers spent atop her riding mower mowing my grandparents' 80 acres of land. These days, you'd get in trouble for child endangerment if you let a child drive a riding mover. Every afternoon, grandma would call me off the mower and we'd watch the soap opera "One Life to Live" together. As she got older, she didn't want to admit we watched those shows. I guess it doesn't look good to have an elementary aged child watching daytime soap operas. We joked about this up until the days before she died. My grandmother was such a great force in my life, and I always wanted to pay that back however I could. I was able to do that when I placed her on hospice.
Grandmother had a stroke in October 2021. The same woman who often called me in the middle of the night to read to me from the breathing treatment handbook, never reached out to tell us that she hadn't been able to move her legs for two days. By the time we could act, our chances to reverse the effects of the stroke were gone. We brought grandmother to the hospital for an evaluation and made the hard decision to forego painful testing and instead prepared her to come home for what be her second time on hospice.
We were so grateful to maximize our last days with grandmother at home, and not in a facility where we would have had restricted access during the time of COVID. She did not want to be hooked up to lines and tubes to prolong her life if there was not going to be a quality of life for her to enjoy. A lot of people view hospice as giving up and it is not—it's just changing the focus. What I wanted more than anything for her was to be comfortable and to not be in any pain.
When she passed, the hospice staff invited me to be part of her aftercare, and I chose to be part of this care. This role was very important to me, and it was the most touching part of my role in her end-of-life journey. I assisted with bathing her and dressing her while still protecting her privacy. Grandma was a month shy of 95 years old when she died.
I ask that you give to hospice today because of what it means for the loved ones being cared for and for the families who are part of the journey. With the support of the amazing hospice team, we can focus on keeping our loved one comfortable in their home for as long as they have life left to live. We can help our loved ones reminisce and share life stories. I'll forever treasure having this time with my grandmother.
Warmly,
Cynthia
YOUR GIFT CREATES A BRIGHTER FUTURE FOR OUR PATIENTS AND THEIR FAMILIES
We appreciate every gift of every size, making sure that your generosity is used to advance medical care and provide a better tomorrow for our children. You can choose a dollar amount to give now, or continue exploring more ways that you can support Duke HomeCare & Hospice