COMPASSIONATE CARE THAT ALSO SUPPORTS THE CAREGIVER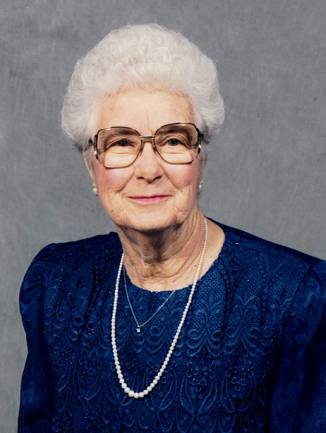 Born and raised in Durham, Betty Pearson Perry lived nearly all of her 98 years in the North Carolina. And thanks to the support of Duke HomeCare & Hospice, she was able to take her last breath on January 8, 2023 in the comfort of her own home, being tended by one of her daughters, Barbara Couch. 
Betty was a sharp dresser, who was always put together from head to toe. Barbara remembers taking her mom to her biweekly beauty shop appointment where all the other women would compliment Betty on her coordinated outfits. She loved wearing heels, even though she experienced pain from scoliosis. But after suffering a hip fracture, Betty relented to her daughters' pleas to wear the colorful sneakers they bought her to match her clothes.
They were patient with mama and they were always right there to answer my questions
and just make me feel better
Betty loved color and beauty, which shaped many of her hobbies. Her home was filled with adult coloring books tinted in a rainbow of colors by Betty. After her passing, Betty's friends were gifted some of Betty's artwork. She also expressed her creativity through crocheting afghan blankets, which all of her children and grandchildren received as presents. Tending to her plants and flowers was another way that she brought color into her life.
She loved to travel and especially enjoyed taking cruises. An avid NASCAR fan, Betty cheered for Chase Elliot who drives the number 9 Chevrolet Camaro ZL1 for Hendrick Motorsports. She not only enjoyed watching cars being driven, she loved getting behind the wheel herself, although not at the same speed as her favorite race car drivers! Betty continued to drive into her early 90s.
She worked at the American Tobacco Company in addition to raising four children. Her love for her family was only rivaled by her love of her chihuahua, Sandy, who accompanied Betty everywhere. Betty enjoyed her years in senior housing on Roxboro Road, spending time with friends and going out together for birthdays and other celebrations until Betty's congestive heart failure and hearing loss made it challenging to see her friends. Her heart disease progressed to the point where it caused Betty to pass out at home in December 2021. 
Upon releasing Betty from the hospital, her doctors told her that she needed round-the-clock care. Knowing that her mom wanted to remain at home, Barbara moved in and tended to Betty for the next 13 months. Their experience with Duke HomeCare & Hospice began with home health aides going to the home twice a week to bathe Betty, shampoo her hair, change the sheets and do other household tasks. Barbara says that this support was wonderful for both her mom and herself. "I would try to help but the aide would tell me that she was there to also help me," she says. "She would encourage me to do something for myself while they were there."
As Betty's needs increased, Duke HomeCare & Hospice staff supporting her and her family included a nurse, social worker, and the chaplain. Barbara says that Betty had "the best team in the world" who were always available. "They were patient with mama and they were always right there to answer my questions and just make me feel better," says Barbara. "Whenever there was a change in any of mama's medications or her health, they made me aware of it and told me what to do."
Since Betty needed oxygen due to emphysema and medication for the fluid around her heart—and ultimately for pain—the Duke HomeCare & Hospice nurses ensured that Barbara never ran out of medical supplies. "Even during holidays, evenings, and weekends, if I needed something or had a question, they would always call me back in a short time," says Barbara. She also appreciated that the social worker and chaplain spent time talking with both Barbara and her mom about their feelings and making sure that they each had the support that they needed.
"I could not have cared for my mama at her home if I had not had Duke coming in and helping me," says Barbara. "I'm forever grateful."
I could not have cared for my mama at her home if I had not had Duke. I'm forever grateful.
- Barbara Couch, Betty's Daughter
YOUR GIFT CREATES A BRIGHTER FUTURE FOR OUR PATIENTS AND THEIR FAMILIES
We appreciate gifts of every size and ensure that your generous donation is used to provide comfort for our patients and their families. You can choose a dollar amount to give now or continue exploring more ways that you can support Duke HomeCare & Hospice.